Please note
This item will be shipped from Japan.
Please allow 1 week for delivery.

Also, this item cannot be ordered with other items at the same time.
Expiration date:
This product has an expiration date of January 2024.
Description. 
~How Saika no Hoseki was born~
"If only we could turn the fruit of the sun's bounty into a candy..."
This is a confectionary with the sparkle of a jewel, born from such romance.
The pectin extracted from citrus peels is used to make gummy.
Fruit gummy is a colorful fruit snack born from the company president's strong commitment.
It was named "Saika no gem" (meaning "the jewel of fruits") because of its gem-like brilliance.
Even now, several decades after its sale, the company continues to conduct research and aims to develop even more delicious gummys.
It is sold in numerous department stores in Japan and is loved by people all over Japan as a souvenir for special people.
Saika no Hoseki's Five Creeds

1.Carefully Selected Fruits
We use fruits from around the world, including Japan, that have grown deliciously in local climates.
We carefully select fruit juices rich in flavor and juicy pulp so that the original flavor of the fruit is not lost even when it is made into gummies.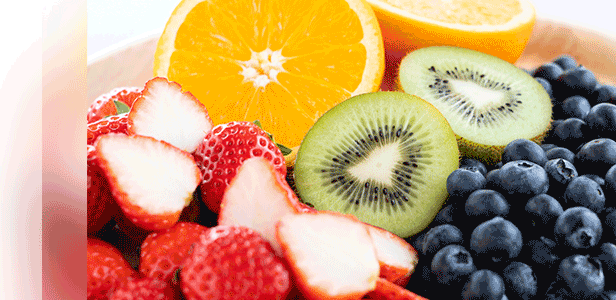 2. Safe and Reliable
Thorough quality control is carried out.
We have an inspection system in place at each stage of production, from the receipt of the raw materials used to make the gummies to the shipment of the product.


3. Sugar
We use the highest quality sugars available on the market, with a refined sweetness and clean taste.
In addition, they are digested and absorbed slowly, resulting in a mild rise in blood sugar levels and less stress on the body.
For more details, click here.
We support the "Slow Calorie Project," which conducts educational activities to "create a healthy and energetic body" by slowly absorbing the fastest and most abundant carbohydrates in food.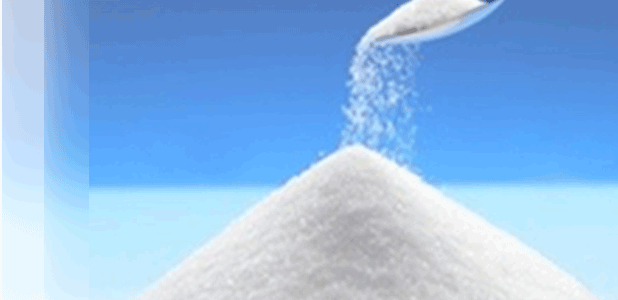 4. Shape
There are 28 kinds of fruit-shaped gummies.
In addition to fruit-shaped gummies, there are also gummies in the shape of pretty flowers and leaves.
We hope you will enjoy the sparkle of our fruit-shaped jewels.
You can enjoy both fruit and leaf shaped gummies in this product.


5. Texture
Temperature and humidity are the most important factors in hardening gummy bears. Of course, these factors vary depending on the season and weather, so our experience in making confections over many years is indispensable in order to consistently produce gummy bears of the same quality. The Saika-no-Jewelry made in this way is crisp and has an exquisite texture. Saika-no-Jewelry can be enjoyed by everyone from small children to the elderly.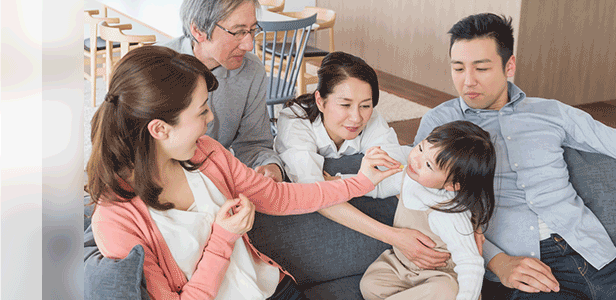 Processing location:
Saitama, Japan



Specifications:
21 gummys in total

Fruit gummys: 18 pieces of 18 kinds, tea gummys: 3 pieces of 3 kinds, total 21 pieces

Fruit gummys
Peach, apple, lemon, grape, pineapple, red plum, banana, green plum, orange, strawberry, grapefruit, muscat, prune, apricot, raspberry, kiwi, blueberry, mango

Black tea gummys
Apple tea, Muscat tea, Lemon tea

Size:

165 (length)×175 (width)×40 (height)/mm

Ingredients:

Candy (manufactured in Japan), granulated sugar, reduced palatinose, palatinose, black tea extract, apricot pulp, plum pulp, mango pulp, strawberry pulp, banana pulp, peach pulp, apple pulp, pineapple pulp, lemon pulp, concentrated white grape juice orange pulp, grapefruit juice concentrate, prune juice concentrate juice, grape juice, kiwi juice, apple juice concentrate, pineapple juice concentrate, peach juice concentrate, grapefruit juice concentrate, grape juice, blueberry juice concentrate, lemon juice concentrate, kiwi juice concentrate, orange juice concentrate, plum juice concentrate, raspberry juice concentrate, raspberry pulp, banana juice concentrate (some contain orange, peach, apple, banana, kiwifruit), apricot juice, strawberry juice concentrate, blackcurrant juice concentrate, fruit wine, shiso powder / gelling agent (pectin), emulsifier, pH adjuster, flavor, color (safflower yellow, gardenia, red cabbage)
Precautions for Saika-no-Jewelry
・Store in a cool place out of direct sunlight.

・Some of the rind and seeds of the fruit may be included in the product.

・The product may contain some of the rind or seeds of the fruit material.

・Please be careful that small children and the elderly do not choke on the product.
Delivery Information
Delivery limited only within mainland Singapore
Minimum order amount is $55.
Free delivery for orders above $88.
For orders below $88 (excluding delivery fee), there will be a chargeable $10 delivery fee.
Available delivery days: Tuesday, Wednesday, Thursday, Friday (excluding holidays)
Non-delivery days: Mondays, Saturdays, Sundays, and holidays

Some products may take longer to be delivered.

(Please check the product description .)
It's very satisfying to eat.
Each piece looks very beautiful.
While these are gummies, they have a strong fruit flavor.
Thank you for the extra gift as well.